when one door closes another opens but we often look so regretfully upon the door that closed that we don't see the one that has opened for us


(taken out of context I must seem so strange)

Sorry this takes so long to load! Please be patient because what lies beyond this here color bar just may change your life!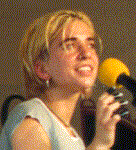 *~*~*

*~*~*



My fresh as good strawberries Patty Griffin Guitar Tab Archive

okay, hey everybody... i figured it was time for an update since the last little paragraph i had here was talking about how i was just starting school and now its the middle of the summer... so if you've been keeping up, i went to michigan state last year, didnt know if i wanted to do computers or pre-med, blah blah blah...well, i decided to go for a bachelors in computer science so im going full force will all those damn math classes..im back working in the nursing home for the summer and the more i work the more i wonder why i ever missed it while i was away.. over the school year i updated this page a lot..i just seemed to skip over this part every time..i added a frame, basically cause it's easier to navigate through all the picture pages, changed the look a little bit, but left the stuff that has made my page mine, the little things that give it the feel :) i have scanned about 100 or so pictures and they are all up in some sort of an organized fashion somewhere in this mess of pages..here are some pictures of me and my friends...oh yeah, for the new people, im katie, it happens to be that i'll be turning 19 tommorrow, june 14.. but as far as the things i do, not much has changed since the last time i updated this...sooo..(untouched)..
...the things i do:
Friends - the most important thing in the world.. this is where a big chunk of my time goes to... click on the link and you can see more links to some of my friends pages on the web:) hi kel*:)
Music - i not only listen to it, i hear it, i play it, i love it, i even live sometimes...i go to lots of concerts...here is some important concert etiquette that me and kel came up with.
some of the musicians/bands that i'm really into: ani difranco, sarah mclachlan, tori amos, patty griffin, chantal kreviazuk, dar williams, paula cole, fiona apple, tara maclean, indigo girls, dave matthews band, abra moore, colony, kim fox, counting crows, jewel, tracy chapman, the list goes on...
Bootlegs - i trade them sometimes.. you can check out my list by following the links..

and some other things..i'm a real people person ("a real humanitarian" as some call me) you could say, i have an overwhelming urge to comfort them a lot, and i love learning from them, anything that helps me grow:)
so now that you all know some of what i'm about, write me if you feel a connection anywhere cause..well, because i think that really is the point to all of this.. :) But in the meantime, wonder around my li'l home of randomness and feel free to leave your mark.


-still, pretty good year..

A few of my favorite places on the WEB.
ANI
"what doesn't bend breaks"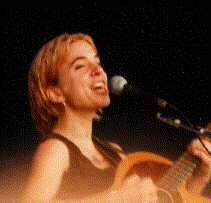 The (under construction) Righteous Babe Records site
The most important of Ani pages..(imho) THE LYRICS.
What If No One's Watching
Chaos Theory'sAni DiFrancopage
Alan's ani page
Gabby's ani page
Ani Guitar Tab


well my other counter broke...i dont know how, (it seems to me that the more popular the internet becomes, the more people start charging for things that used to be free) but its broken so i had to throw in a new one.. it probably wont work either.. but

people have been here since march 28, 1998
Let me know what you think, do we have anything in common?
This page is ALWAYS under
MAJOR,
major contruction (note the sign below) it took me 8 months to update it last time and even this time i don't feel that i did a very good job.. but anyway, people, if you are there, if you actually want me to update this, please let me know and i'll do it..
Thanks for visiting my home on the web!

This page was last touched(*kinda*)on
June 23, 1998
This page was born:
sometime in december of 95 :)

...and just a quick note to a few people out there who just might come to this page.. *kel*, my very true *best friend* and favorite person in the world:), you mean so much i can't even begin to explain, you've given me so much and i want everyone to know it..love you babe: ) a wave to the others! you know who you are!
I have left everywhere I have ever been I don't really recommend it though....
THE END.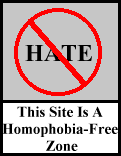 the (developing) ad section